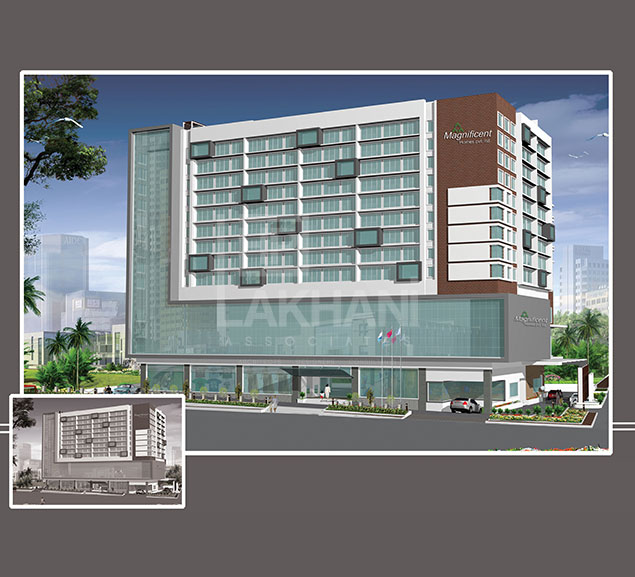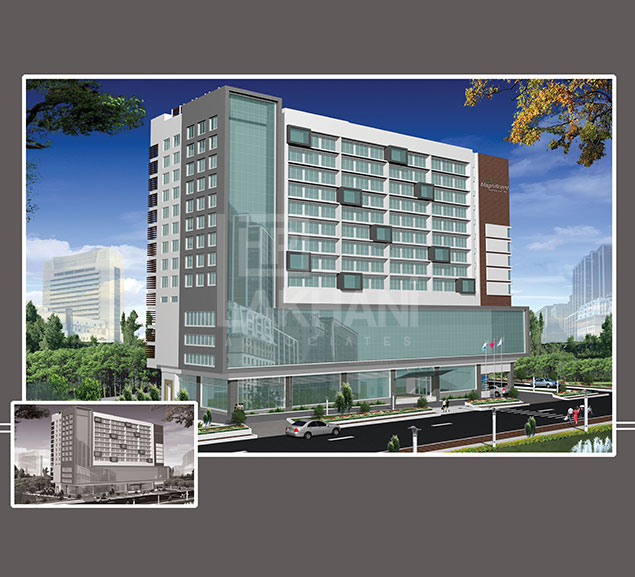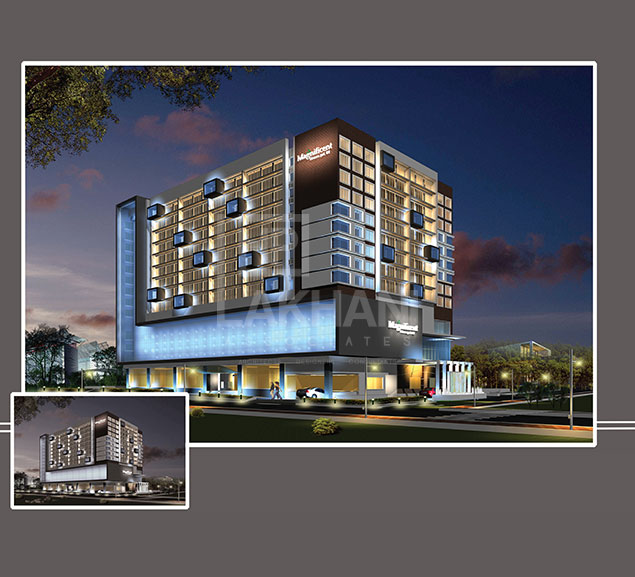 Service apartment at Tolichowki, Hyderabad
Built In: 2006
Area: 3, 04,000 sq. ft.
The Service Apartments have been envisaged as a landmark on the Old Mumbai Highway. We designed the building catering to multiple uses with two floors earmarked as commercial retail spaces and two floors for office spaces. A ten-floor area was earmarked as Service apartments completed with facilities like banquet halls, restaurants, and a gym and spa area and a rooftop swimming pool. We planned a total of 200 residential units comprising of studio apartments, single room, double room and three bedroom units. Each unit is fully-furnished and well-equipped with a modular kitchen and other facilities so as to give the residents a complete home-away-from-home feeling.
Three levels of parking space were allocated to accommodate the required parking slots. The entry to each of these facilities was segregated so there was no crowding or intermingling of people so as not to disturb anyone and to give complete privacy and security to the residents.