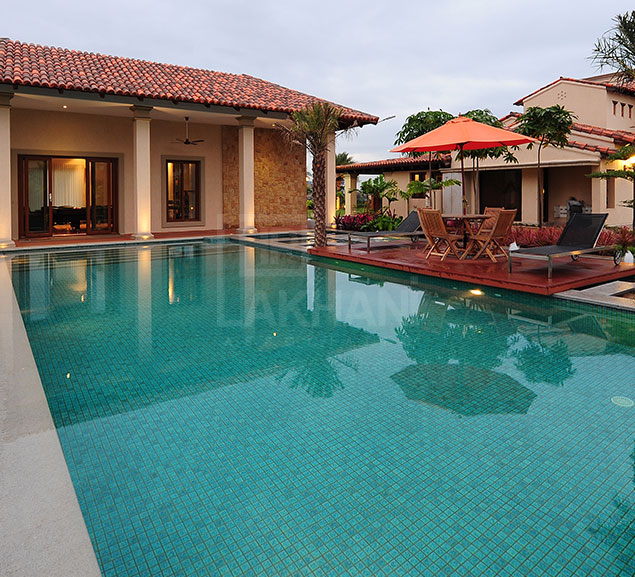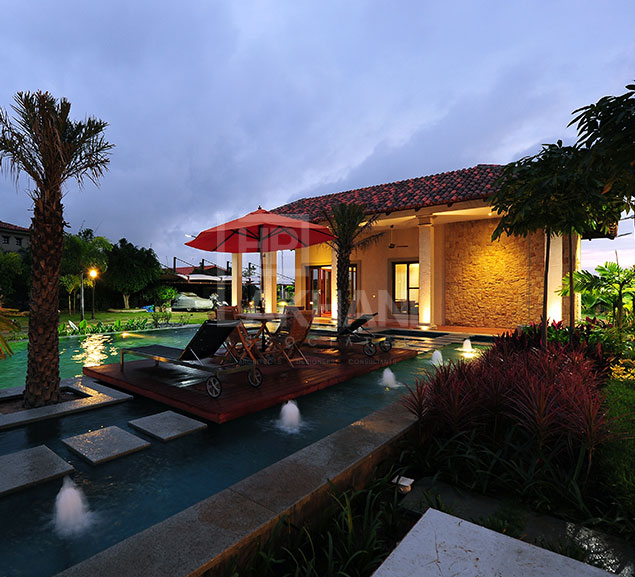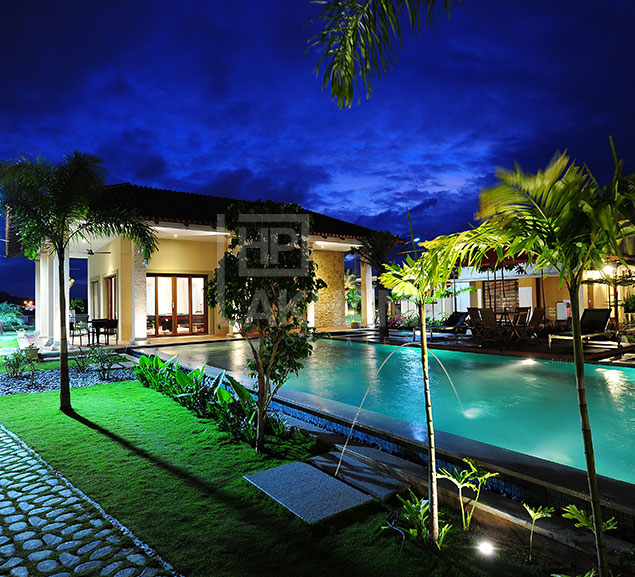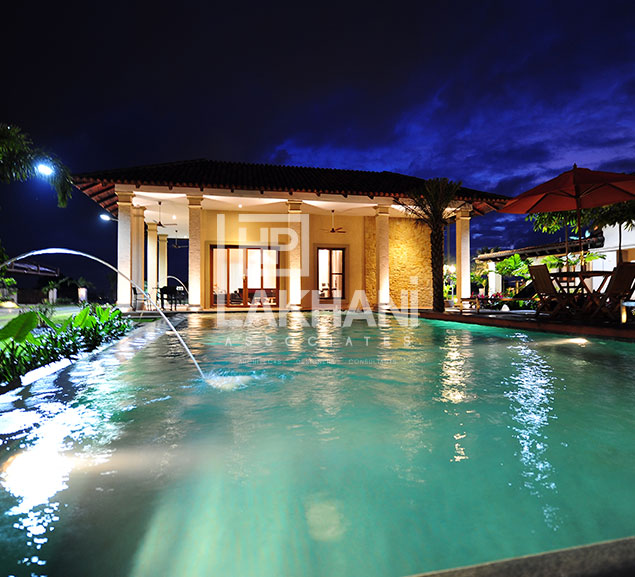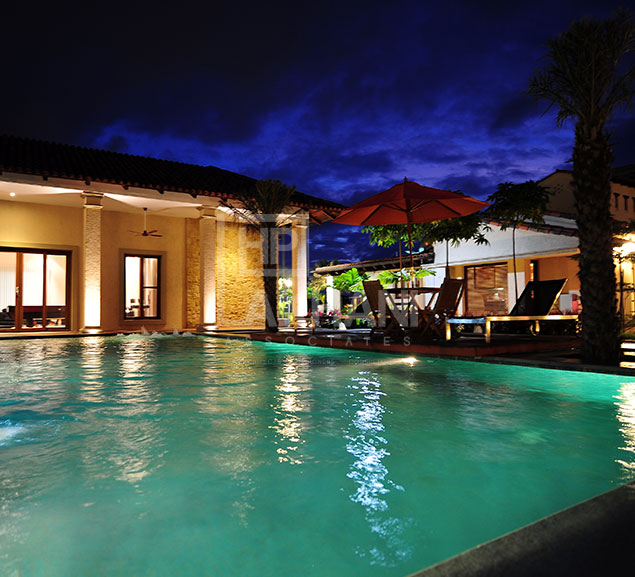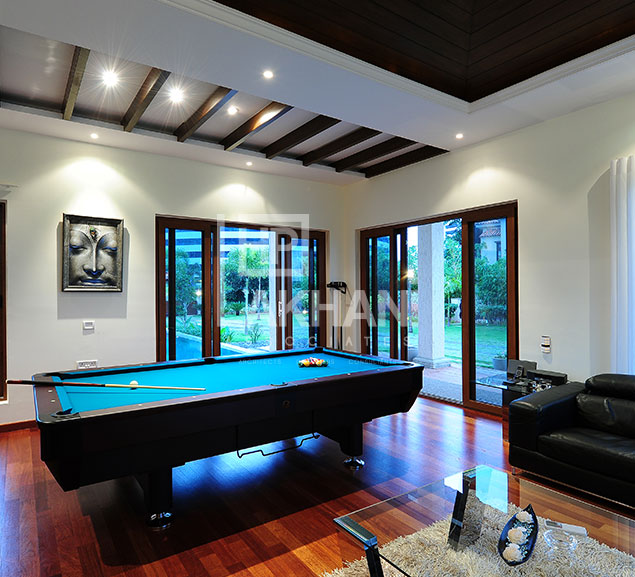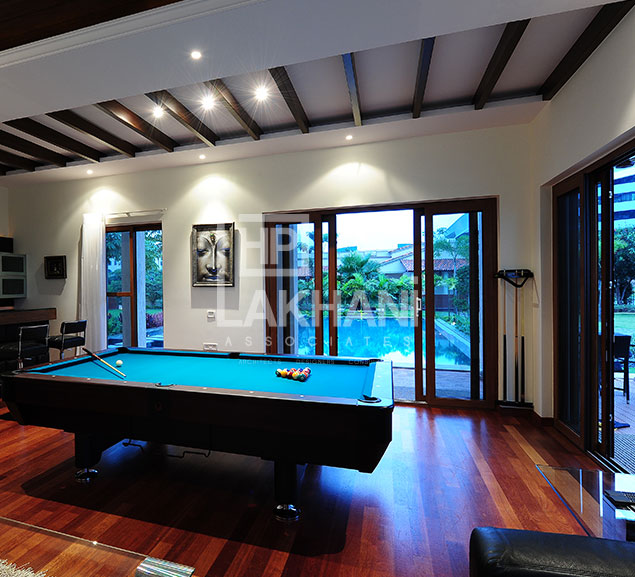 Weekend home, 71 Boulder hills, Hyderabad
71, Boulder Hills,
Hyderabad,
Built In: 2009 – 2010
Area: 1300 sq. ft.
As it was a weekend retreat, our design was an eclectic mix of a holidaying and chilling out space. The large entertainment lounge was designed as a hangout space for the family to relax and enjoy over the weekends and holidays. We completed the holiday flavor with a gym and a pool to go with it. As this retreat overlooked a golf course, one of our main objectives was to fully utilize the green surrounding spaces, incorporating large glass openings, that allowed the residents to savor visually appealing views at all times of the day. We let the interiors wear a contemporary look and the house exteriors and structure was designed to match the gated community look.